Welcome to Earth Rock Radio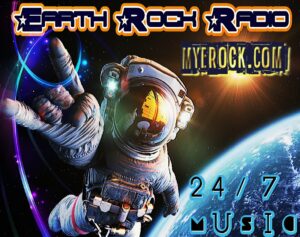 Our Programming
24/7 Non Stop Quantum Mix Stereo only on Earth Rock Radio.
Earth Rock Radio original air date: January 1st 2020. The Blazin Station Worldwide Domination dedicated to all genres of music and much more.
Current Rock Shows
Join DJ Navajo Rambo Bobby Steele on The New Music Email Hour dedicated to The Underground Music Scene Weekly M-F 12 noon Mountain Standard Time Zone. Also our mob out to our weekly #4ohhhClock4play M-F 4pm Mountain Standard Time Zone.Please support your local music scene. Keep Rocking.
ATTENTION ARTISTS: If you want to get your music played on the air then please email to EarthRockRadio@gmail.com